Hi Dears, it's Chiara, and welcome or welcome back to Power Coin's blog!
Today I would like to share with you our beautiful days at the World Money Fair 2018 in Berlin by writing a little travel diary!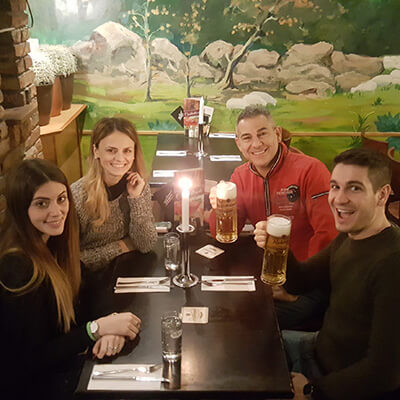 First Day
So, let's start from the first day, the 1st of February!
We left from Rome Fiumicino Airport at 9:00 am and we arrived in Berlin in about two hours!
Berlin is the world's city of Culture, Politics, Media, Science… and Numismatics!
The World Money Fair has been held in this city for 47 years, becoming the most important European Numismatics Fair.
Power Coin has attended the World Money Fair many times, but this time it was different because, it was our first time with a booth!
That's cool, right?
So, in the afternoon, we went to the Estrel Congress Center, where the fair is held, to prepare our beautiful stand and then, after work, we enjoyed a delicious German dinner with a tasty beer.
Is there anything better than having dinner with your dream team after a hard work day?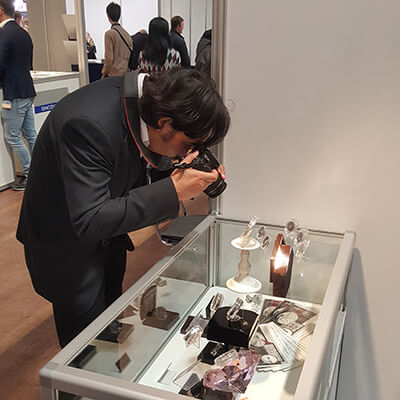 Second Day
On the 2nd of February, the World Money Fair officially started! We had to split our team in two: Antonello and Corina attended some important meetings, whereas, Luca and Chiara were at our booth to show all our beautiful products to visitors.
The main protagonist of our booth was "Birth of Venus", our new baby! Many and many people stopped to admire it, to take some photos and to ask information about it: it was a real success dears!
We also had the possibility to meet some talented Italian guys from the Italian Mint that had really appreciated the world of the Modern Numismatics and we were so happy to represent it, being part of it.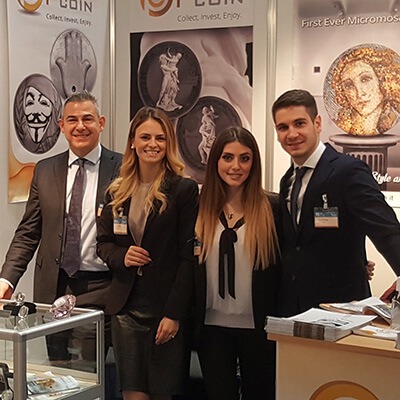 Third Day
The 3rd of February was our last day at the World Money Fair and, as the previous days, it was really great!
Everyone talked about "Birth of Venus", our celebrity, and we were so glad about this incredible success! So, let's draw the conclusions: our World Money Fair 2018 passed among congratulations, meetings and affections.
Observing how much our efforts and passion were appreciated is the most important gift to us, as well as all the surprised and enthusiast faces of the fair's visitors while they were watching our products, that's the best memory of this incredible experience.
Thanks to everyone, see you next year!
Collect, Invest, Enjoy!