Power Coin
Power Coin is a private company located in Rome, Italy that was established in 2009 after about 10 years of experience in the coin business. It is an online company owned by Antonello Galletta, an Engineer with a Master's Degree in Electronics with a deep knowledge and great passion for numismatic, so much to even turn it into a successful business.
Power Coin is official dealer of the most important worldwide mints and issuing authorities. In our site you will find a selection of what we believe are the most beautiful, important and interesting coins among the thousands of issues that come to market each year. Thanks to long time experience, partnerships, contacts and worldwide clients, Power Coin has a leading position in the market.
Power Coin mainly sells Commemorative Modern coins and NCLT (Non Circulating Legal Tender) coins to collect or for investment. Any coin that is unusual, strange, precious (silver, gold, platinum), technologic (with holograms, prisms etc.) or with inserts like pearls, diamonds, gemstones, Swarovski Crystals, meteorites etc. perfectly fits our market. Some coins are officially imported by Power Coin as exclusive distributor for Italian or even European market.
We are the company that set a milestone in the coin industry, for the first time ever we put nano-technology on a coin, and minted a legal tender coin for Cook Islands: the Nano Sistine Chapel coin (a Power Coin exclusive project). We believe this is one of the most innovative and beautiful coin and something never seen in numismatics so far.
We do our best to give the highest customer service standard, to ship fast and secure, to answer questions quickly, to solve problems until customer is fully satisfied. If you don't know us yet, and you wonder if we are reliable, I suggest you to search what our worldwide customers say about us in numismatic forums, or simply I invite you to try us!
You will enter the store as a customer, you will leave as a friend!
We are present at the most important numismatic exhibitions, such as "World Money Fair" that take place in Berlin each year, at "Singapore Coin Fair" or at ANA "World's Fair of Money" in USA.

Power Coin owns all due licenses and complies with all regulations and legislations about commerce of numismatic items and precious metals.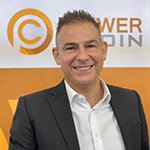 Antonello Galletta
(Director)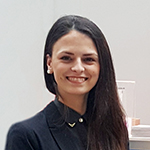 Corina Popa
(Business Analyst)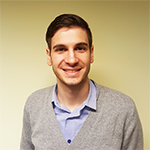 Luca Golisano
(E-Commerce specialist - WEB Designer)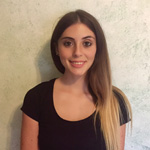 Chiara Lomuscio
(Advertising - Marketing)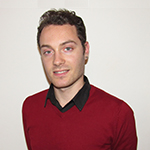 Danilo Figliolini
(Sales Support - Logistics Manager)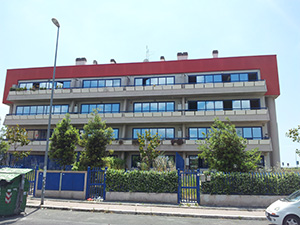 Power Coin Head Office
(Via Vittorio Metz, 45 - 00173 Roma - Italy)